Discount Book Clubs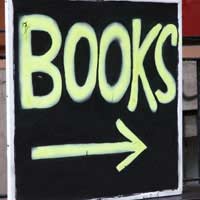 Discount book clubs, also known as commercial book clubs, are not really book clubs in the traditional sense. That is, their members are not really interested in reading books together and discussing them – there is really no community aspect to the "club" - instead, they are essentially just a way of selling and purchasing books.
Such clubs offer special deals to members who commit to buying several books each year. This can be done several ways:
"Negative option billing" - where you receive a regular announcement of new titles together with a form notifying the seller that you do not want the books. If you do not return the form by a specified date, the books will be sent to you on the expectation that you will pay for them.
"Positive option billing" - where you will be offered lists of new releases but none will be sent to you unless you specifically order them. This type of operation is often accompanied by the offer of a free book – such as a substantial reference book – to encourage members to purchase.
"Free samples" - yet another way of operating is to have some free books sent to you and if you like the samples, further books will be sent to you at a discounted rate each month. If you don't, you simply "cancel" the invoice with no further obligations. This is a common method of operation for book clubs focused on a specific genre, such as science fiction or romance.
Combining the Traditional Book Club
While such commercial book clubs are not communities in the traditional sense, they can be used in conjunction with a traditional book club, as a way of obtaining books for members at a greatly reduced cost. Many discount book clubs have fantastic introductory offers, such as enabling readers to purchase books directly from the publisher and thus obtain the same authors and titles as you would find in the major book shops but at a fraction of the retail price. Usually, these involve the members committing to buying a certain number of books within a year once they join, as this means that the discount book club can bulk buy from the suppliers in larger quantities, at reduced price and pass the savings onto their members.
For example, BooksDirect has one of the biggest selections of UK Discount Book Clubs, catering for both general and speciality interests. In their 'World of Mystery and Thriller' book club, the introductory offer is 5 books at 0.5p each and a commitment to buying a further 4 books in the first year of membership. All books are sent out on a 10 day home trial so that if you change your mind or are unhappy with the order, it can simply be returned and the membership cancelled.
Online Discount Book Clubs
As many discount book clubs now operate online, the advantages and conveniences of Internet interactions come into play again. For example, you would be able to browse through their entire catalogue in the comfort of your own home and even purchase books at times when the traditional bookshop is closed, all at greatly reduced prices.
In our increasingly busy lifestyles, not having to make a physical trip to a bookshop can be a great advantage. They can also be a great way to staying up-to-date with the latest releases – something you may not be aware of unless you make the effort to visit a bookshop regularly. Usually, members of discount book clubs will receive pamphlets detailing the latest titles on offer.
Discount book clubs really come into their own when dealing with genre fiction or other special interest areas. There are discount or commercial book clubs that specialise in one genre or area of interest and stock wider range of books in that field than can be found in a normal bookshop. For example, if your book club tends to focus on a particular category, e.g. historical books, then joining a discount book club that specialises in that category can make it easier for you to find new titles as well as make savings on your purchases.
Whether used in conjunction with traditional book clubs to supply members with books or used simply as an economical way of purchasing books online for private use, discount book clubs represent a great way to save money and enjoy many other benefits, such as wider choice, increased convenience and special offers such as competitions and exclusive editions.
You might also like...