Book Clubs for Writers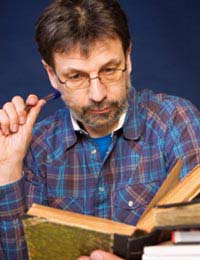 Most writers think of joining writing groups and critique groups when they want to improve their writing skills. But for writers hoping to hone their craft, they may find that joining a reading group or book club may actually help and inspire them in their writing just as much as joining a writing critique group. After all, everyone knows that the best way to become a better writer is to read widely and observe and learn by example…and what better way to read a variety of writing styles than to get recommendations from fellow writers?
A book club that is specifically geared towards writers also means that discussions will be more focused on the writing in the books and how the author used writing techniques to convey his images and themes and portray his characters – all topics that are very useful to budding authors or novelists-to-be.
How reading groups can help you become a better writer
There are many ways that joining a book club can help to improve your skills as a writer. They include:
Broadening your reading horizons
The best education any author can have is to read widely but it is often hard to push yourself to read beyond your habitual tastes and criteria. We all have our favourite genres and when we go to bookstores, it can be hard not to always head to those specific sections for our next choice. After all, people tend to like what is familiar. But by joining a writer's book club, you will be exposed to books that you might love but might otherwise never have known about. Even within the same genre, you may have missed a fantastic author that your fellow genre writer has been enjoying for a long time.
Learning new ways to tackle the writers' challenges
Tied into the above, by reading new and different authors, you will be able to see how someone completely different to what you're used to handles the challenges of plot, themes, characterisation, tone and symbolism, as well as being exposed to new and different types of "voice". Even if that type of book is not your usual 'cup of tea' – if they are successful author, you will benefit from seeing how they handle all the usual topics that any writer has to deal with. Even if they write a totally different genre or style of books, seeing things from their perspective may help to inspire your own writing.
Discussions about author techniques lead to better understanding of writing itself
It is one thing to notice how a word or phrase works in a book by yourself – it is another to have to express that to a group and explain or describe why and how it works. By having to explain an author's technique to others, you are actually understanding and cementing the concepts in your own brain much better – and it will be reflected in your own writing.
Getting a glimpse into readers' minds
Your fellow members of the reading group – while being writers – are readers too and seeing their reactions to a certain book can be very enlightening. Not only will finding out why they loved or hated a book – or certain parts of a book – help you see what works and what doesn't but it can also be very useful to see what evokes a strong reaction, whether good or bad. After all, the worst thing about a book is if no-one cares what happens to the characters. Furthermore, seeing how subjective people are and how the same writing can evoked completely different responses in readers can be very encouraging in helping you understand and deal with the reality that not everyone will like or appreciate your own writing.
Gaining chances for observations to inspire you
All the best writers are also great observers of life and people. Book club meetings are a great opportunity for you to watch others interact and react to each other and to specific topics. You can learn so much about other people's thought processes, actions, ways of speaking, interpersonal styles – and all of this can inspire and improve your own writing, especially in terms of characterisation.
So while you are busy collecting the tools that will make you a better writer – from joining writing courses to working on your grammar skills, collecting writing resources to getting critiques on your writing – don't forget one of the simplest but more essential components: reading. And a reading group or book club can help you make the most of this foundation activity.
You might also like...