Finding and Joining a Book Club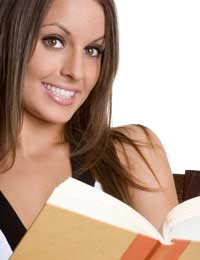 If you're not keen to start a book club yourself, you can still enjoy the benefits by joining a ready-made group. This way you can still get the opportunity to be introduced to books you might never have read, enjoy debates and discussions and even make new friends, without the hassles of recruiting new members from scratch, setting up a schedule of meetings and organising an appropriate location for book club meetings. Many book clubs rotate responsibilities through all the members so you will get the chance to host a meeting and possibly lead a discussion, without having to make a full-time commitment.
Local Book Clubs
If you want to join a local book club, the best places to start looking are local public notices, such as at churches, community halls, schools, universities and colleges and of course, libraries. Modern book shops now also often offer their own book clubs or may be able to give you information about book clubs that use their premises for meetings. Some clubs will advertise for members in newspapers or even on radio. Word of mouth is often a good way of finding a book club - ask around your friends and relatives, you may be surprised how many of them know of or are members of book clubs - and a personal recommendation (or warning!) can be extremely valuable.
If you are interested in genre fiction, such as romance or crime or an area of special interest, such as historical writing, then checking with the respective societies can be useful as they will usually have information about any groups or clubs related to that topic.
Online directories can also be a valuable source of information.
Online Book Clubs
And of course, there are the online book clubs which opens up a wealth of choice. Many of these are just another form of internet forum or discussion board and as such can be found alongside other groups, at the main online venues. Again, if you are interested in a special area or genre, just doing search on an internet search engine on that topic will yield websites dedicated to the area and any associated clubs.
Many of the publishers also host their own book clubs through their websites, while the newspapers all have their own versions. Other forms of media have also got in on the act with the BBC having a dedicated "Book Case" section, which includes a Book Club and also "The World Book Club" attached to BBC World.
You might also like...