Books and Online Information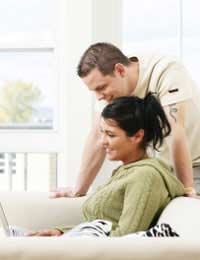 Whether you are starting your own book club, seeking to enhance your reading group or even if you're just an avid reader, here are a few handy resources:
Books
Unfortunately, there are not that many books on running book clubs but here is a selection:
Bloomsbury Essential Guide for Reading Groups by Susan Osborne. Bloomsbury Publishing PLC, ISBN 0747572119
The Reading Groups Book (Paperback) by Margaret Forster & Jenny Hartley. Oxford University Press, ISBN 0199255962
Read 'em Their Writes: A Handbook for Mystery Book Discussions by Gary Warren Niebuhr. Libraries Unlimited Inc., U.S., ISBN 1591583039
The Book Group Book: A Thoughtful Guide to Forming and Enjoying a Stimulating Book Discussion Group by Ellen Slezak. Chicago Review Press, ISBN 1-55652-246-0
The Reading Group Handbook: Everything You Need to Know from Choosing Members to Leading Discussions by Rachel W. Jacobsohn. Hyperion, ISBN 0-7868-8324-3
The Mother-Daughter Book Club: How Ten Busy Mothers and Daughters Came Together to Talk, Laugh and Learn Through Their Love of Reading, by Shireen Dodson and Teresa Barker. HarperCollins, ISBN 0-0609-5242-3
Family Sharing Groups: Start One in Your Neighborhood! by Marjorie R. Simic and Eleanor C. MacFarlane. Grayson Bernard Publishers, ISBN 1-8837-9011-5
Talking About Books: A Step-By-Step Guide for Participating in a Book Discussion Group by Marcia Fineman. Talking About Books
The Complete Idiot's Guide to Starting a Reading Group by Patrick Sauer.
In addition, it is always a good idea to have some good literary reference books and encyclopaedias, as well as dictionaries, to aid discussion – for example, the Good Fiction Guide by Jane Rogers, Oxford University Press, ISBN 0192806475; the Bloomsbury Good Reading Guide: What to Read and What to Read Next by Kenneth McLeish & Nick Rennison, Bloomsbury Publishing PLC, ISBN 0747562458, The Oxford Companion to English Literature by Margaret Drabble, Oxford University Press, ISBN 0198614535 and Key Concepts in Contemporary Literature by Steve Padley, Palgrave Macmillan, ISBN 1403946914.
Online Resources
The internet is proving to be a wonderful resource for book clubs, with many websites dedicated to helping you run reading groups. Here are a few good places to start:
The Literacy Trust – offers tips on how to start and run a reading group as well as a comprehensive list of resources for reader development.
Book Group Info – the definitive site for reading groups in the UK. It offers a directory of book groups by area, competitions, news, book clubs of the month, book reviews, author interviews, advice and even holidays and retreats for book lovers.
Babbling Books – online book group and forum for discussions which has been going for a year. Books are chosen by polls and member votes and change on a monthly basis. Members can post to discussions at any time and past discussions are always available.
The Guardian – "book talk" – online discussions covering everything from children's books and library trivia to aspiring authors and book awards.
The New York Times – Books Reading Group – discussions on a monthly basis on a book chosen by readers' vote. Also include book reviews and authors often drop by to answer readers' questions.
Love Libraries – the website for library lovers. Find out about the latest campaigns and events and have your own say.
Other Resources
Although these are predominantly American resources, they still provide useful information to help you run your group, wherever you are in the world.
The Book Club Cookbook - One hundred entries each including a summary of a popular book club title, a discussion of the role food plays in the book and tempting recipes that relate to the book's theme.
Project Gutenberg - This is the Internet's oldest producer of free electronic books, including both eBooks and eTexts.
Classic Bookshelf - Features a number of public domain books available for reading. You can choose the background colour, font size and colour and text-block size for comfortable viewing and the site even sends you an email "bookmark" so you can return to the place you left off, with the same customised settings.
Great Books and Classics - A really well-designed site which can be browsed by author, title, chronologically or by following the Great Books Foundation's reading lists.
BookWire - A great place to find out what's new, learn about author events, read book reviews and find out what's going on in the literary world.
Children's Literature Web Guide - Information about what's happening in the Children's book world plus links to online books.
Curled Up With a Good Book – This feature includes a huge collection of fiction and nonfiction book reviews for works spanning several genres.
You might also like...