Reading Poetry in Book Clubs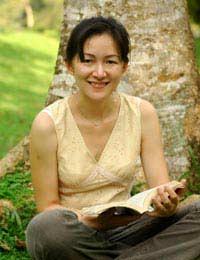 There are dedicated poetry book clubs where members only read and discuss works of poetry but even if you do not wish to make poetry-reading a full-time activity in your book club, your reading group can still benefit greatly from an occasional foray into the world of poetry.
Benefits of including poetry in book club readings
Poetry provides a refreshing change from novels and introduces variety into your book club reading list. Poetry provides reading group members with a very different experience from works of prose in the engagement of ideas, the insights into the human condition and the connection to our shared humanity. In fact, many believe that reading poetry will make you a better reader. Robert Pinsky, a former Poet Laureate, has been quoted as saying: "Poetry connects us with our deep roots, our evolution as an animal that evolved rhythmic language as a means of transmitting vital information across the generations. We need the comfort and stimulation that this vital part of us gets from the ancient art."
Poetry also has practical benefits in that it is often easier to read and prepare than a long novel, especially when members are short on time. It can be a great last-minute substitute when a planned book selection doesn't work out or even when a member who was provide the topic for discussion is suddenly absent.
How to select poetry to read
One of the things many people mistakenly think is that if a book club decides to do a meeting on poetry, they must all read a particular poet. This is almost guaranteed to cause problems as everyone's taste in poetry is very subjective and specific (even more so than novels!). Instead, it is better to assign a theme or topic and to let each member select a poem from a favourite poet that fits that theme. This way you not only ensure that people will be enthusiastic as they can pursue the writing of a writer they admire but it also means that members will all be introduced to each other's favourite poets.
This in turn leads to more diversity and stimulus for discussion in the group, as members have the fun of seeing how different poets and types of poems – from classic to modern, humours to serious, children's nursery rhymes to song lyrics – deal with a certain theme or topic.
Using poetry in book club discussions
Poetry is one type of writing where it is essential that it is read out loud. It is only really when the verse is spoken that the magic of poetry comes to life. In fact, poets specifically 'design' their poems to be read aloud. The sounds and rhythms of the words and sentences – often called the "music" of poetry can only really be felt when it is given voice and not just when it is read with the eye and in the mind. The very earliest forms of poetry were all oral and were chanted, sung or recited. Even now, all poets write with an audience in mind.
Furthermore, poetry will be better understood and 'felt' and remembered if it is read aloud. The sounds and rhythms of the words and phrases used – even the punctuation used – combine together to express the passion or melancholy or uncertainty in the poem which will only be indelibly inscribed in the brain if read aloud.
When discussing poetry, think about the following things:
Is the narrator telling a story?
What is the setting and how does it enrich the poem?
What images and emotional responses do different members draw from the poem?
Does everyone like the ending?
Does everyone feel that there is a resolution at the end of the poem or are things left unfinished or unexplained?
Lastly, it is worthwhile taking the time to read the poem aloud again at the very end of the discussion so that members can absorb the poem again, in light of what they have learnt during the reading group discussion.
You might also like...
As a small publisher and a newly published poet I think it is great that Reading Clubs are discussing poetry!I like the prompt questions for discussion too.However, I'd add - Why do you think the poet wrote the poem? orWhat do you think s/he wanted the reader to feel, or understand as they read it? Finally, an offer (this is not a commercial trick)I'll offer free, I'll only charge posting and package, a set of poetry books to a Book Club to use for their meeting.... john@johnpearce.org.uk
John Pearce
- 2-Aug-11 @ 12:24 PM