Starting a Comic Reading Club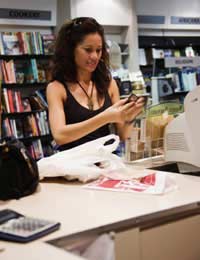 Who says comic books are merely "child's play"? The truth is that comic books are sought after by mature collectors, designers and readers… and if you're one of those who love comics' story lines, their colourful images, their imaginative characters and their nostalgic value, why not get together with like minded people and start a comic book reading club?
It's not such a crazy idea as it might sound, though depending upon where you live, you may have to resolve to initiate an online comic book club rather than one that meets regularly in a public venue, such as at a library or in a community room. Still, Internet reading clubs are hardly shabby; in fact, many famous authors have been known to "visit" book club blogs, message boards and cyberspace "conversations".
Starting Your Club
So how should you begin your adventure and find other adults who gravitate toward what some consider one of the most influential media types of the 20th century?
First, it's a good idea to check around and see if there's already a comic book reading club in your region. For instance, if you know the niche bookstore down the street sells comics, drop by and ask if they know of any people who gather together to discuss new comics or trade old ones. That's always a terrific way to glean information on what's already available.
If you come up dry after investigating your local comic book scene, head to your nearest computer and begin surfing the Internet for sites related to the comic books you especially enjoy. There are thousands of blogs, companies, message boards and other online communities devoted to the discussion of formerly- and currently-written comics. At these places, you can "meet" (in a virtual way, of course) individuals who are as interested in comics as you. (And you may even find a comic book club already in progress that fits your needs.)
When you have become acquainted with a cadre of comic book enthusiasts, you can then invite them to "come together" at a special site - a blog or web page, for example - to talk about what they're reading, rehash good and poor plots, ruminate over past and future stories and potentially recommend comic books to visitors.
Though you don't have to be ultra-organised as the comic book club "president", it's critical that you have consistency or your site won't really be a "club"… it'll just be a blog or board. Consequently, it'll be up to you as founder to create some kind of a "schedule". For instance, perhaps all club members will be expected to read a certain comic book and discuss it by a specific date in order to remain in the group.
You'll also need to determine if your comic book reading club is exclusive to members only. If you open it up to non-members, you'll gain visitors, but will lose a measure of control over the experience. And it may wind up feeling more like a social networking site than a "club".
Should you decide to eschew cyberspace in favour of a brick-and-mortar comic book reading club, you're going to have to find people within driving or commuting distance who are willing to give up one day a month (approximately) to meet. You'll also have to determine where the club will gather (in homes? at restaurants? at the bookstore?) Again, there's no right or wrong way to approach how you'll schedule your organisation; but you cannot ignore these logistics.
Expect the first few months or year of your comic book reading club to be the most challenging in terms of making certain that the members actually want to be as involved as they said they did when they joined. As with all types of book clubs, some members will bite off more than they can proverbially chew. Thus, attrition usually runs the gamut from one or two members to a dozen of the people who initially showed an interest in being members of the group.
After a while, however, your comic book reading club will stabilise and fall into a sort of "rhythm". At this time, you can begin to consider taking it to the next level, such as scheduling trips to comic book conventions, comic book auctions and comic book signings. If your following becomes large enough and you're near a larger city, you may even be able to host your own comic book event in the future.
Think like a comic book hero or heroine and know that the sky truly is the limit! All you need is the drive to succeed for your comic book reading club to come to fruition.
You might also like...