Reading General Fiction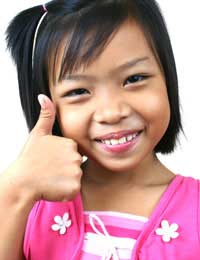 By far the most popular type of books to be read by book clubs is fiction. This usually means novels and short stories - anything which involves an imaginative narrative - although fiction as a genre has also been extended to include fables and fairy tales comic books, plays and poems. In addition, works of fiction do not have to be completely imaginary but can include real people, places and events. Fiction can also blend with factual accounts to develop into mythology. There are even those who believe that religion is a form of fiction.
While the main purpose of fiction is thought to be entertainment, some fiction may be created for the purpose of education, political agenda or even as a form of propaganda. Fictional novels are often used as a way of exploring a theme or philosophy of thought. Famous examples include George Orwell's "Animal Farm" and William Golding's "Lord of the Flies". Whatever its form, fiction plays a fundamental role in human culture - in fact, the ability to create fiction and other types of artistic expression is often cited as one of the defining characteristic of humanity.
Types of Fiction:
Fiction, like the genres, can also be subdivided into several types, from the short story to the novel to the epic. Here are some types commonly read by book clubs:
Short story - these are a form of fictional narrative prose which are restricted to being under 7,500 words (and are usually about 2,000 words). They are generally more precise and focused than longer works of fiction, such as novels, and often rely more heavily on literary devices for their success as their brevity means that they cannot develop character, plot and setting over several chapters.

Novel - the most common and popular format for fiction, novels are extended, generally fictional narratives, usually written in prose. While it is widely applied to many types of books, purists feel that the modern meaning of "novel" can only be applied to those books which have artistic merit and embody a specific literary style or styles, as well as being the object of literary criticism. Since late Victorian times, "genre novels" have also evolved and despite contempt from critics and academics, have become as popular as the more critically acclaimed literary novels, with some even being recognised as serious literature in recent times. These "genre novels" include crime fiction, science fiction, fantasy and romances.
Epic - often in the form of narrative poetry, epics are characterised by their great length, large cast of characters, multiple setting and the long time span involved. Many of the first epics were oral narratives, such as those by Homer, which were later written down through dictation. Later famous epics include Tolstoy's "War and Peace", Hugo's "Les Miserables" and even Tolkein's "Lord of the Rings" Trilogy.
Epic poetry tends to have 6 main characteristics:
The hero is of imposing stature, national or international importance and of great historical or legendary significance
The setting encompasses many nations, worlds or even universes
The plot covers great deeds of valour, which often require superhuman courage
The story involves supernatural forces such as gods, angels and demons
The narrator remains objective throughout the story
Discussing Fiction
Although fiction is often mainly intended as a form of escapism, it can stimulate good intellectual discussion as well. Because fiction is engaging, it draws the readers in and makes them care about the characters and the conflicts in the story. Just discussing the different reactions that book club members have to the same story and characters can be a thought-provoking experience!
When reading fiction in a book club, discussion is centred around interpreting the novel and its themes and will include questions on subject, plot, characters, setting, style, themes and also reviews and the background of the author who created the story. In addition, discussion can be focused on enjoyment and how this was enhanced or reduced by the author's choice of writing style.
You might also like...