Author Talks And Book Signings At Your Book Club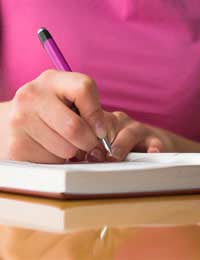 Almost all readers are fascinated by authors – the creators of the beloved books that they enjoyed so much. For some people being able to meet their favourite author and ask questions is a dream come true! So organising meetings or outings involving authors is one of the most special and popular ways for book clubs to occupy their time.
Author Talks At Your Book Club
While it may be difficult to get an international, best-selling author to come to one of your book club meetings, you may be surprised what some authors are willing to do. Many are very generous with their time and keen to meet their fans. In some instances, even if they are "big names" with busy schedules, they may be willing to make the time for their own local home town book club or a book club affiliated with a cause that they sympathise with, e.g. women's issues. So it is always worth approaching an author, particularly if your club has featured several of his/her books and particularly if they are local authors – even if they may have moved away since, many authors still identify with their birthplace or "home town". It is also worth approaching new authors who are just starting out – they will be more free and willing to give talks and their experiences and views can be just as interesting as that of a seasoned veteran's.
Note: Authors will usually charge for their time so keep this in mind and make sure all members are happy to contribute towards the cost before organising anything. Most authors will base their charges on the minimum rates recommended by the Society of Authors. It is also usual to pay for travelling expenses, unless the author is very local. Sometimes, publishers can be persuaded to pay for the travelling expenses if they feel that the author talk will promote the latest book.
If you cannot get an author to come and give a private talk to your book club, look around for author readings. These are frequently organised by libraries, book shops and even sometimes by city arts councils and other community groups, as well as special interest societies. All the big bookshops will list upcoming events on their website and in-store.
At A Book Signings
Another way to "meet" authors is to attend book signings, which are frequently organised by bookshops, especially when an author has released a new book. Details can be found on the bookshops' websites and in-store. Remember, it is polite and good etiquette to buy a book at book signings (not just to take your old copy to be signed!) and even if members of your club have already purchased some of this author's work, it is still courteous to buy a copy of any additional books he/she may have published. You can certainly take along old copies of the author's work for them to sign but be mindful of potentially long queues and think twice before carting along your entire collection!
While you may have burning questions to ask the author, especially following on from your book club discussions, again be mindful of other readers and do not monopolise the author with demanding questions analysing their work when it comes to your turn – especially if the author is simply there to sign books. However, it may be a good time introduce your book club and enquire about the possibility of a private talk for your reading group.
Book signings need not always be in a bookshop. They can also be part of your privately arranged author talk, as audiences often like to buy a signed copy of the book by the speaker. Sometimes, authors will turn up with boxes of books themselves which they will happily sell; if not, you can always organise a supply yourself either with a local bookshop or the author's publisher with copies on a sale or return policy.
Lastly, if it is not possible to arrange an event with the author, consider inviting an academic specialising in the author's work (particularly if you are covering any of the 'classics') or some parallel aspect of the book, such as associated social or political issues. This can prove to be as stimulating and rewarding as having the authors themselves.
You might also like...